Tall Ship James Craig: AWBF Parade of Sail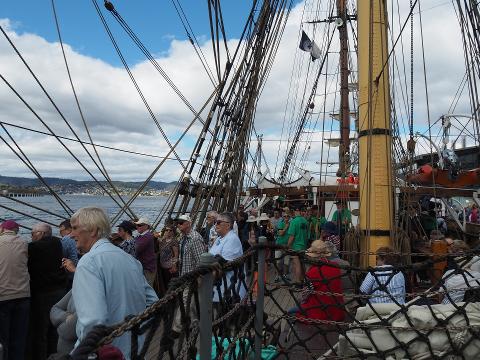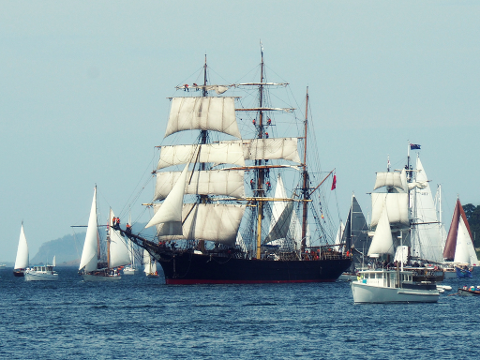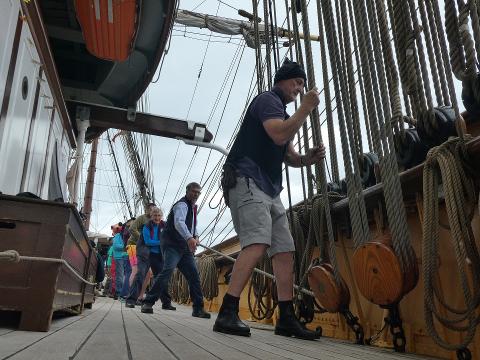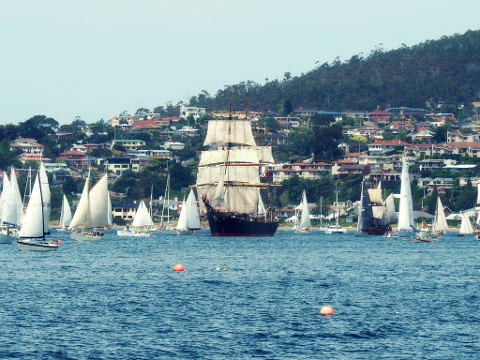 Duration: 7 Hours
Location: HOBART, Tasmania
Date: Friday 10th February, 2023
Boarding Time: 7.30am for 8.00am DEPARTURE
End Time: 3.00pm
Vessel: 1874 Tall Ship James Craig

Event Details:

Come out and join the crew of the James Craig for the unique Parade of Sail - the opening event of the Australian Wooden Boat Festival.
You will be able join the crew for breakfast, look around our magnificantly restored ship and learn some of its amazing history. You can spend time on deck soaking up the atmosphere and majesty of a working 19th century tall ship while taking in the views as we sail down the Derwent River. You may want to get involved in hauling on a line as we set some of the sails.
After again lunching with the crew, we will join the Parade of Sail. You will be in a great position on the deck of the James Craig, Australia's largest tall ship, to see all the other ships and boats in the Parade and be an integral part of the celebrations - soak up the vibe and bring your camera!
Along with over 250 decoarated ships and boats, we will make our way up the Derwent towards Sullivan's Cove to our berth at Princes Wharf in the heart of the Festival precinct.
Event Information:

Minimum Age:
8. Children below age 14 must supervised by an accompanying adult.
Catering:
Passengers will join the crew for breakfast and lunch onboard the ship. Tea and coffee will be available and also a bar to purchase alcohol and soft drinks.
What to wear:
Please wear sensible footwear and bring a windproof jacket. Stilettos and sharp-heeled shoes strictly prohibited.
Boarding Time:
7
.
30am for 8.00am DEPARTURE
Where to arrive:
Princes Wharf No.1, Castray Esplanade, Hobart TAS 7000
Other special instructions:

If, in the opinion of the Master on the day of the event the wind or sea state is deemed unsuitable for the safety of passengers, the event will be cancelled. A full refund will be issued upon cancellation.
If you are unwell or required to isolate due to COVID-19, please stay home.
Smoking on board strictly prohibited, including e-cigarettes.
To comply with national law the operators of James Craig are required to complete a manifest comprising the following information of ALL passengers: Name / Phone No. (Email address optional).
Please take the time to carefully read through the terms and conditions prior to purchasing a ticket. Terms and conditions are available at checkout.
To make a 10+ group booking contact the office 02 9298 3888 or info@shf.org.au