Tall Ship James Craig Voyage: Sydney to Hobart 2019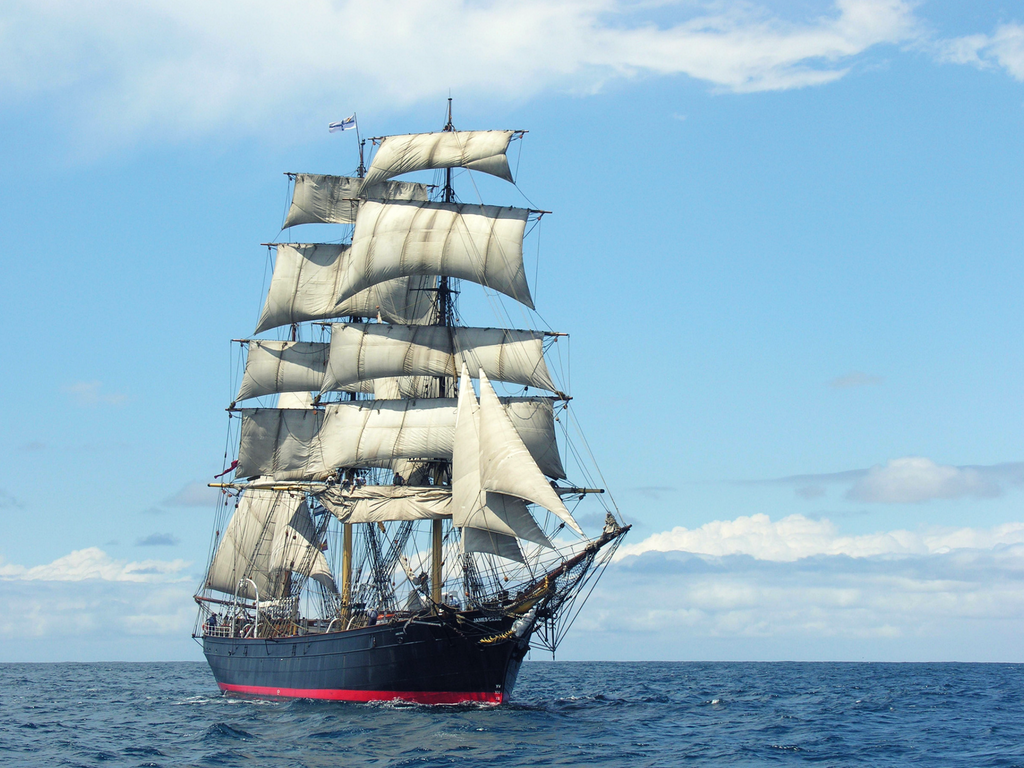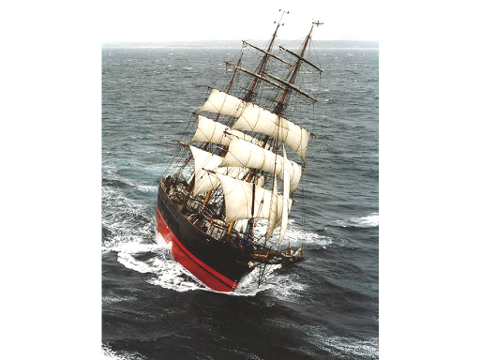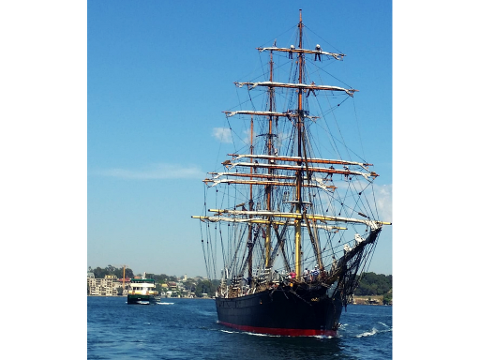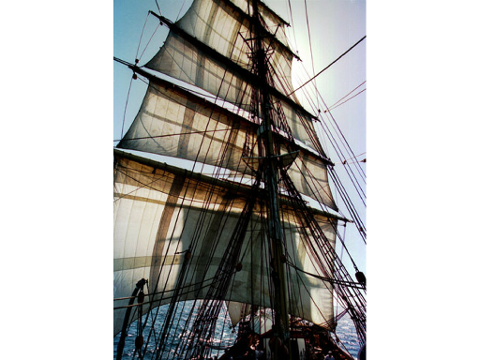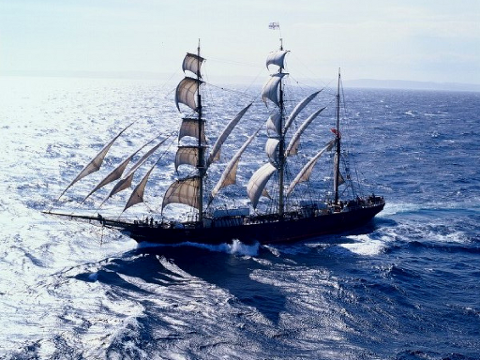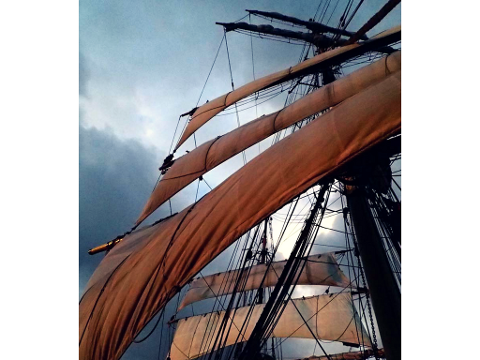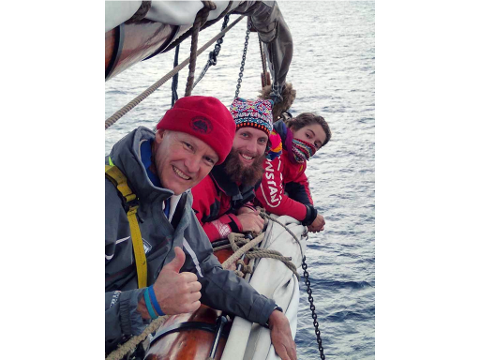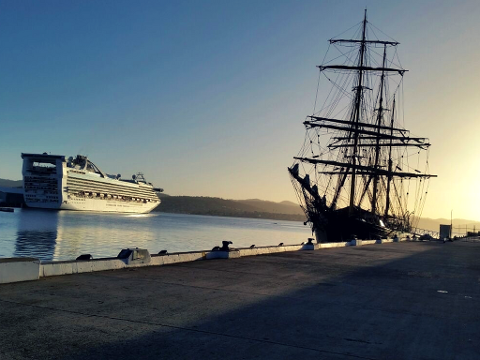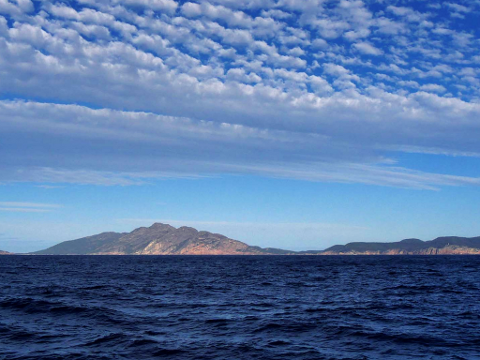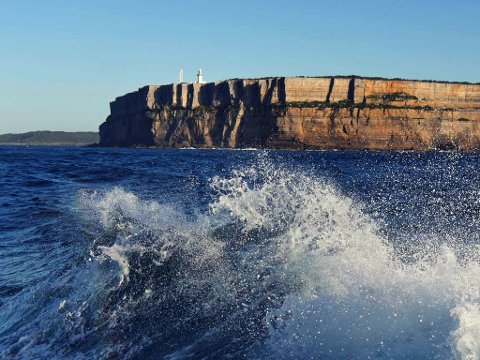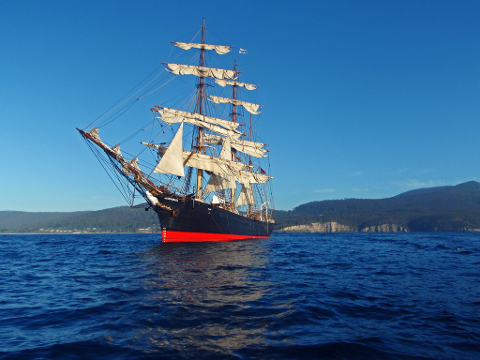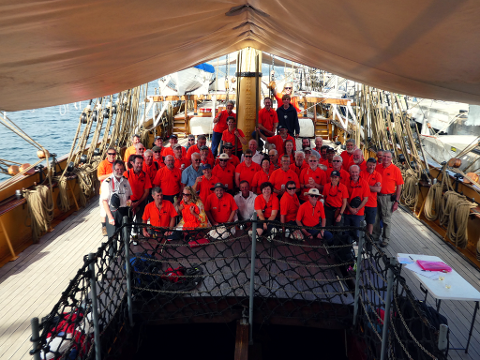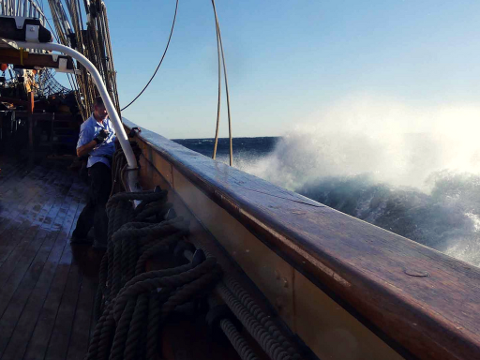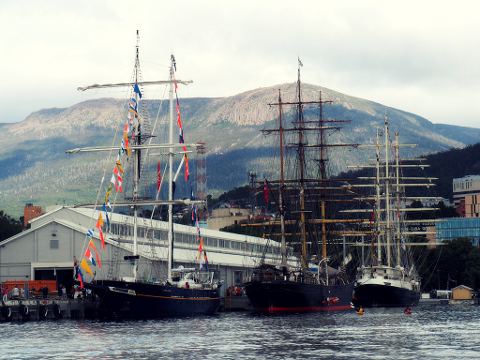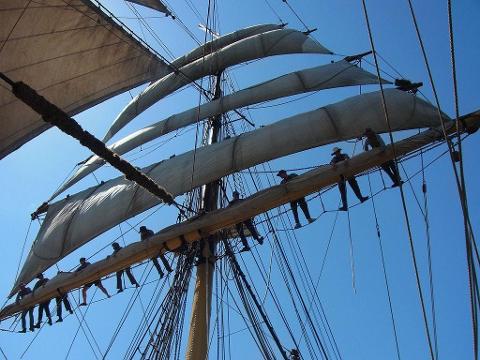 Duration: 10 Days (approx.)
Location: PYRMONT, NSW
Product code: SYDHBA
Boarding Time: 12.00pm Tuesday 29th January, 2019
Departure Date: 9.00am Wednesday 30th January, 2019
Arrival Date: Friday 8th February, 2019
Vessel: 1874 Tall Ship James Craig
Event Details:
Join James Craig on a voyage of a lifetime to Hobart!
We will be sailing you down on the 30th of January and will arrive at Hobart on the 8th of February in time for the Australian Wooden Boat Festival!
Enjoy over a week of open-water sailing and live the life of a sailor.
Learn to navigate, set sails and help man the helm!
James Craig is taking 12 fare paying passengers on each leg of its Hobart/Sydney voyage this Summer. Guests will have the opportunity of either joining in with the crew watches, or just sitting back and relaxing aboard this fantastic 19th Century Square-Rigged ship.
- Accommodation provided in the Immigrant bunks.
- All meals & training included (you choose your level of involvement).
- Voyaging Handbooks have been produced to give you an insight into the James Craig.
Places are limited so please book in advance!


Event Information:

Minimum Age: 18
Catering: All meals on board
Boarding Time: 9.15am for 10.00am DEPARTURE
Where to arrive: Wharf 7, 58 Pirrama Road, Pyrmont NSW 2009
Transport:

Walk from Town Hall station across the historic Pyrmont Bridge (15 min).
Darling Harbour ferry from Wharf 5 at Circular Quay and alight at Pyrmont Bay.
Light Rail from Central station and alight at Pyrmont Bay.
Bus No 389 which runs from Bondi Junction to Pyrmont and goes through the city via Park St. (https://transportnsw.info/routes/details#/sydney-buses-network/389/31389)
Parking at Harbourside Car Park, Murray Street.
When booked on one of our events, you are eligible for discounted parking. To claim your discount, please go to the Main Reception of the Wharf 7 Building during open hours and ask for your ticket to be validated.

Other special instructions:

If, in the opinion of the Master on the day of the event the wind or sea state is deemed unsuitable for the comfort of passengers, the event will be cancelled. Smoking on board strictly prohibited.
To comply with national law the operators of James Craig are required to complete a manifest comprising the following information of ALL passengers: Name / Address / Phone No / D.O.B & Emergency Contact (Email address optional).
Please take the time to carefully read through the terms and conditions prior to purchasing a ticket. Terms and conditions are available at checkout.
Further documentation will be provided upon booking.
Cancellation of a James Craig Hobart Voyage booking must be made by 30th November, 2018 to obtain a refund. A 10% administration fee will be deducted. After this date there will be no refund.

________________________________________________________________________________________________________________________
SAIL TRAINING CREW OPPORTUNITY
We are once again offering spots for those wanting to experience a more 'hands on' role on this Voyage. As a Sail Training Crew member, you'll experience all the adventure and action on board James Craig. Live, sleep and eat just as pioneering sailors did almost 150 years ago. Be trained by our professional crew in all aspects of 19th-century sailing while making life-long friendships!
This option will involve:

- Climbing aloft
- Sail training alongside
- Learning the ropes
- Setting a sail
- Knots
- Navigation
All meals, training and sleeping hammock included.

Applications for a Sail Training Crew position closes on 28th September, 2018.
For further information and to register, please email info@shf.org.au